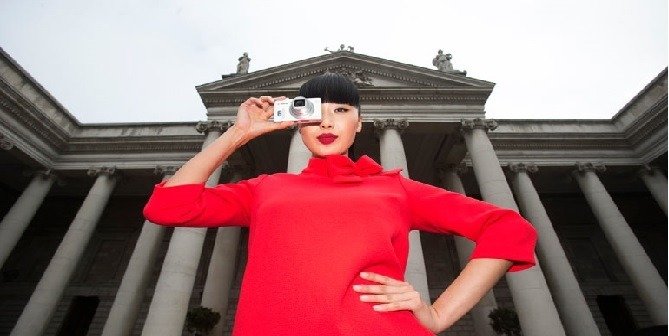 September is the month of Fashion in Ireland. Dublin Fashion Festival runs from 7th – 13th September and promises a week-long celebration that brings a fashion festival to the streets of Dublin. This year Canon Ireland is the official camera partner to the Festival. To celebrate this partnership, the company is promoting a fashion photographer contest.
'Canon Young Fashion Photographer of the Year' competition is open to all amateur photographers from around Ireland and it is an opportunity for young fashion photographers to gain experience and exposure in the fashion market.
To participate the competitors have to submit up to five examples of their work via the Dublin Fashion Festival website by 5pm on Thursday, 20th August 2015. The photos have to be previously unpublished and the photographer must not have received payment for them, the competition rules stipulate.
The photographs will be judged by important names in photography in the country, such as  top fashion photographer, Barry McCall, joined by the fashion editor of the Irish Independent, Bairbre Power and marketing manager of Canon Ireland, Jonothan Sultan.
The winner will be announced at a special event on the 9th September at Bank of Ireland, College Green. She/he will receive €500 worth of Canon products and will have the chance to photograph a fashion show at London Fashion Weekend.