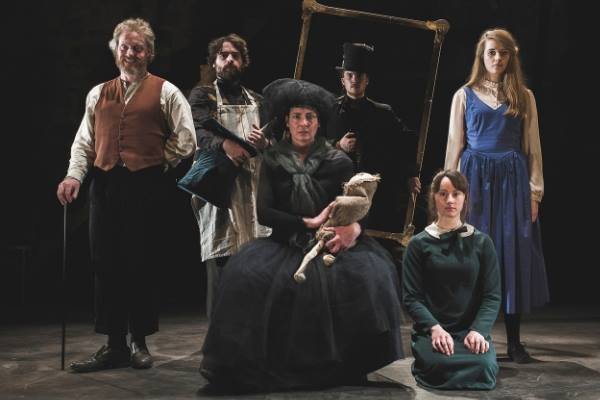 This literary tale enthrals and engages as we follow Alice's fall down the rabbit hole into a world full of fantastical people, and strange and unpredictable events where her adventures are at once ridiculous and profound.
Alice in Wonderland, Blue Raincoat style, promises to be a visually sumptuous and physical re-telling of Lewis Carroll's beloved work, adapted for the stage by Jocelyn Clarke and directed by Niall Henry. Follow Alice on her madcap journey through Wonderland with the Queen of Hearts, Mad Hatter, the frantically late White Rabbit and Ireland's longest running theatre ensemble.
Where: Project Arts Centre, 39 East Essex Street, Temple Bar, Dublin
When: 7:30pm to 8:45pm
How much: €20/€18 students, seniors, unpaid
Fresh from a whirlwind 2018 celebrating their 30th year, world famous Irish band Kíla take a break from their hectic touring schedule to bring you a more intimate musical experience. Every Tuesday different members of Kila will come together for an informal session in Whelan's front window. Expect special guests and an eclectic mix of tunes and songs.
Where: Whelan's, 25 Wexford St, Dublin
When: 7:30pm to 9:30pm
How much: Admission free
Join award-winning poet Seán Hewitt as he launches his debut pamphlet, Lantern. This is a jewel-bright and quietly euphoric debut, as thrilling in its physicality as it is dextrous in its imagination. Fiona Benson has written of these poems' 'musicality, and their sensuous, tender rapture'. Lantern, she writes, 'is astonishing'.
Seán will be joined by one of our most urgent and lauded contemporary poets, Andrew McMillan, whose debut collection physical was the first ever poetry collection to win The Guardian First Book Award. His second collection, playtime, was published by Jonathan Cape in 2018, and was a Poetry Book Society Recommendation for Autumn 2018.
Where: Poetry Ireland, Poetry Ireland 11 Parnell Square, Dublin
When: 7pm to 9:30pm
How much: €5