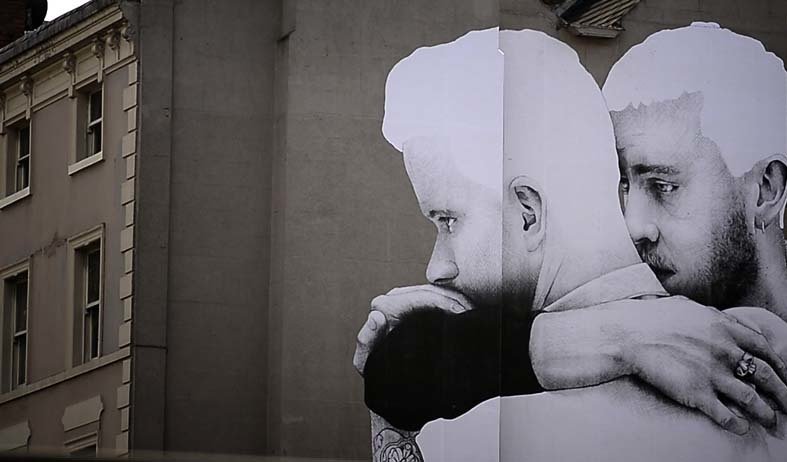 "I often spend months thinking, exploring, developing, refining and realizing a single idea. My work conveys an emotional response to the society in which I am present. Both personal trauma and my career as a teacher have influenced who and what I highlight in my work."
Joe Caslin is an Irish street artist, art teacher, and activist. Best known for his beautifully rendered pencil drawings, which manifest as towering pieces of street art, his highly accessible work engages directly with the social issues of modern Ireland on an unavoidable scale. In this workshop, he will give an insight into his work.
Place: Science Gallery, Trinity College Dublin, Pearse Street, Dublin
Time: 6 pm to 7 pm
Price: Admission free – please register
Now in it's 9th year, Whelan's Ones to Watch festival is back. There are 60+ new & highly rated acts which showcase the wealth of talent that Ireland has to offer. The festival takes place over 5 days & 3 stages in Whelan's from Jan 16th-20th 2019.
With a wide range of music covered, Folk, Indie, HipHop, Electronic, Experimental, Rock and more, Ones to Watch festival is looking to showcase the best emerging talent in the country, whilst also showcasing artists that have taken the next step and are planning releases in 2019.
Place: Whelan's, 25 Wexford Street, Dublin
Time: 7:45 pm
Price: 5€ per day or 10€ for all days
Traditional music sessions are held every Wednesday night between 9 -11.30 pm.  This session is a real treat of classic Irish tunes to foot tapping reels. Over the last few months, theses sessions have become hugely popular so feel free to drop in and enjoy the music.  Better still if you can play an auld tune why not join in.
Place: The Brian Boru Pub, 5 Prospect Road, Dublin
Time: 9 pm
Price: Admission Free