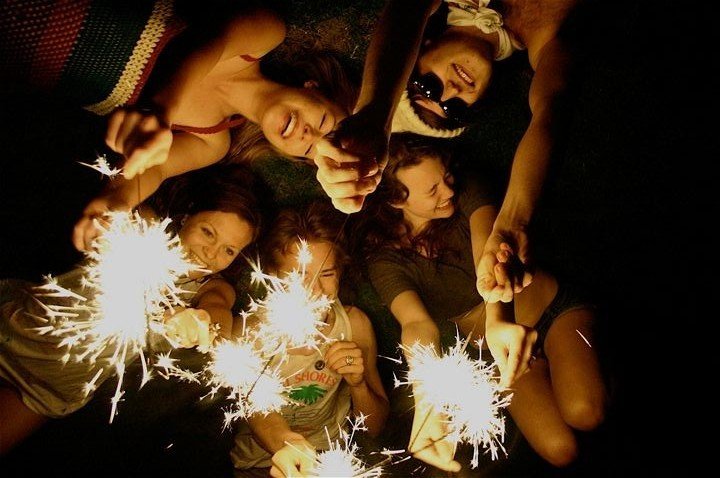 1. MUNKY at Whelans
MUNKY have been quickly building a reputation as one of the must see live acts on the circuit and now they bring their acclaimed live show to Whelans. MUNKY play raw grungy disco, born from a freak accident in which a shipment of Tesco larger cans collided with Chic's tour bus. Expect raw passion, deep grooves and
kaleidoscopic heavy sounds.
After the gig, stay around because indie and alternative dance party music won't be over!
Where: Whelans, 25 Wexford Street, Dublin
When: 19:30
Price: €6 (Early bird tickets have flown!)
For more information, visit: https://www.facebook.com/MUNKYTHEBAND/
2. David Bowie Sound and Vision Exhibition
This exhibition consists of a selection of paintings and prints by fans of David Bowie (most of which can be purchased) distributed in four rooms. 
All walls are black and give a great rock'n'roll atmosphere. Bowie's music will be played loudly with a high-quality sound system in order to give an upbeat rock-in atmosphere to the exhibit. You won't be able to help but sing and dance around!
In the last room there is a DVD of Bowie's performances throughout the years on a large screen.
Visitors are encouraged to write on designated walls expressing their love for our Star Man! This is very popular and there is currently three large walls completely covered with graffiti.
Where: The Green Gallery, Top Floor of St. Stephens Green Ctr. (at the Dome end overlooking the Park)
When: 3 Jan to 28 Feb, 7 days, from 12:00 – 18:00
Price: Entry to the exhibition is by any donation
For more information, visit: https://www.facebook.com/thegreengallery/?fref=ts
3. Laughter Lines
A brand new weekly comedy night comes to stay every Wednesday in The Duke Pub. 
To give you a general idea on how it works: the players create quick witted sketches, scenes and songs from whatever suggestions are thrown at them by the audience to create a show that is fast, feelgood and always unpredictably funny. There's a referee on hand to steer the entertainment, call any fouls.
The Laughter Lines Troupe are:
Josephine McCaffrey,
Grainne Boyle,
Declan McFadden,
Anne Doyle,
Ciaran McMahon,
Mark Hanratty
To book your tickets, send an email to http://laughterlinesdublin@gmail.com.
Where: The Duke Pub, 9 Duke Street, Dublin 2
When: Doors open at 20:20 and starts at 20:30
Price: €5
For more information, visit: https://www.facebook.com/LaughterLinesDublin/